Bedroom pieces
"The Museum Of Everything" - Le Forge source the globe finding special pieces for your bedroom........pieces you'll cherish for years to come. It may be an  Armoire decorated with brass inlays or a unique one off piece with a painted front panel, maybe a special chair covered in beautiful French fabric for your corner.  Whatever it is............it will be a piece we have chosen just for you.
Bedroom
Chomel Distressed Wooden Lamp...
Column Distressed Wooden Lamp Base &...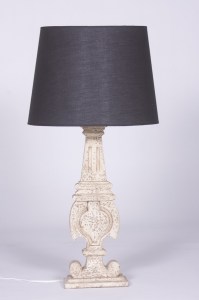 Dorzano Distressed Wooden Lamp base...
Marais Wooden Lamp Base &...
Paisley Distressed Wooden Lamp...
"Philos"Lamp Base $359 Base &...
A fun interpretation of the...
Needing extra Storage? A Designer...
Jacob Handmade Zinc Lamp Base $499...
Add a bit of London to your home. Our...
Nickel Bedside Lamp $499 70cm H 17cm...
ONLY $495 (the same price as we had...
Visit

Us

Our Sydney Showroom    The Museum Of Everything.
88 Penshurst Street
Willoughby NSW
Australia 2068

Click here for Directions (Google Maps)
(15 mins drive from Sydney CBD)

Our Opening Times
Tuesday - Saturday: 10 - 4

Closed Sunday, Monday & Public Holidays